2023 Statements
Statement on the Murder of Tyre Nichols
Date Posted: February 15, 2023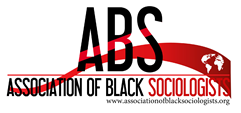 The Executive Committee of the Association of Black Sociologists (ABS) has been following the senseless public lynching of Tyre Nichols and subsequent decisions and actions regarding this action. We are deeply saddened and enraged by the killing of Tyre Nichols and the loss experienced by his parents and loved ones. ABS leadership holds space for them, Black residents of Memphis, and Black and communities of color elsewhere who have suffered accumulative, irreparable harms of the police brutality enacted upon Tyre Nichols and other Black people in America. Accordingly, we condemn state abuse and murder of Black people, which reflects the persistent dehumanization of such people and the systemic political negligence in counteracting it.
This heinous, murderous act exposed the continuous grip of white supremacy within the criminal legal system. It also contributed to the ongoing experiences, perceptions, and narratives of Black people in the United States; that such people are not safe while driving, walking, breathing, or simply existing in America. It is also not lost on us that questionable, if not wholly falsified reports and the attempted cover-ups associated with them are part of an enduring effort to protect guilty parties in the absence of tangible legislation and policies.
Many in the Black community choose to protect their mental health by not viewing the video of what transpired for Tyre Nichols. Others decided to watch and bear witness to the brutality inflicted by police. This is because Black people have long understood the dangers of imbalanced and unchecked, institutional power exercised by people, whose work expectations are inherently rooted in anti-Black bias.
The Executive Committee of the ABS takes a stand against ALL forms of racial violence, including everyday subtle racist exchanges to repeated harassment, trauma, and triggers generated by video footage of police brutality. As sociologists and social science experts who center and advocate for research and write about Black people - their plights, their efforts in resistance, and their pursuit of liberation – we call for immediate action beyond firing or charging the officers. We demand systemic and societal changes.
Therefore, the Executive Committee of the ABS calls on the 118th United States Congress not solely to condemn these horrendous acts, but to enact legislation that achieves the following:
ends police militarization and qualified immunity;
bans the use of no-knock warrants, chokeholds, and similarly barbaric action;
mandates accountable reporting of a national police misconduct registry;
and advances evidence-based, non-carceral public health alternatives, like the People's Response Act (H.R. 4194), which is designed to improve the safety and well-being of Black communities.
Scholars of race and those who teach, or research systemic gendered and intersectional racism must continue producing analyses and evidence-based policy that acknowledge these egregious actions but also foreground paths for transformative change. Accordingly, we call for prioritizing equitable funding and access for social and public health services and resources that are community-centered, non-carceral, and culturally supportive for Black communities and communities of color generally.
We invite those seeking further involvement to contact your U.S. Representatives and Senators at https://www.usa.gov/elected-officials.
This statement is inspired and informed by the words of U.S. congressman and civil rights icon John Lewis:
"Sixty-five years have passed, and I still remember the face of young Emmett Till. ... Despite real progress, I can't help but think of young Emmett today as I watch video after video after video of unarmed Black Americans being killed, and falsely accused. My heart breaks for these men and women, their families and the country that let them down—again. My fellow Americans, this is a special moment in our history. Just as people of all faiths and no faiths, and all backgrounds, creeds and colors banded together decades ago to fight for equality and justice in a peaceful, orderly, nonviolent fashion, we must do so again."
Statement regarding recent shootings and in support of AAPI and Black communities
Date Posted: January 24, 2023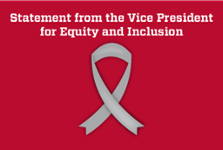 "My heart is with everyone at Monterey Park and especially, with the friends and family members of the victims. These losses are incalculable and permanent. We begin the Lunar New Year with great sadness, and I hope that we can find light in our days ahead. May these lost lives give us courage to live with greater vitality and gratitude. May we honor the victims always. I wish each and every one of you peace in the new year." - Korean American author Min Jin Lee
The UNM Division for Equity and Inclusion is devastated to hear of the senseless murders of many elders in our communities in Monterrey Park during a time of celebration and unity among the Asian community. We recognize that this targeted attack was an attempt to violate a safe space and destroy the power and beauty of this holiday.
Other recent shootings in Half Moon Bay and Oakland remind us that gun violence continues to plague our nation and we will continue to work to ensure the safety of all communities.
Communities of color continue to face countless acts of violence including those at the hands of those sworn to protect and serve. As we begin Black History Month, let us remember that there is much work to do to ensure the safety, dignity, and humanity of marginalized communities. We mourn the loss of Tyre Nichols and others within our community and urge actions which prevent these types of tragedies in the future.
Wishing peace, healing, comfort and better days in the Lunar New Year and Black History Month and beyond.
We acknowledge that violence comes in many forms. If you are a student and need support at this time, we urge you to reach out to the Asian American and Pacific Islander [AAPI] Resource Center, the African American Student Services [https://afro.unm.edu] or any of our advocacy centers or contact Student Health and Counseling aka SHAC. Staff and faculty needing support may reach out to CARS (Counseling, Assistance & Referral Services, https://cars.unm.edu/).
We urge anyone who has either witnessed or experienced violence or a hate or bias incident via e-mail or in person, to reach out to the UNM Police Department (UNMPD) and UNM Office of Compliance, Ethics and Equal Opportunity (CEEO) and fill out an incident report. Reports can be made anonymously and are investigated fully. UNM has confidential reporting sites for students, staff, and faculty who may not be sure if they wish to proceed with an CEEO report or if their concern warrants an CEEO report. Confidential advocates can be reached at: the Women's Resource Center (women@unm.edu), LoboRESPECT Advocacy Center (loborespect@unm.edu), the LGBTQ Resource Center (fiyero81@unm.edu), and CARS (cars@unm.edu).
[ Read Full Statement]