---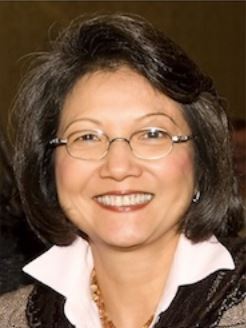 A native of Hong Kong, Dr. Julia Wai-Yin So is Professor of Sociology at UNM-Valencia Campus. As a scholar/practitioner of inclusive pedagogy, she also consults on DEI initiatives and program evaluations. Her clients include the Department of Defense, Ocean Spray Cranberries, Inc., Stryker Corporation, City of Tallahassee, the University of North Dakota, City of Dallas, New Mexico State University, and Jefferson Community and Technical College.
While living in Texas, Dr. So had successfully managed a $30-million privately-funded scholarship program for the Dallas College. She is Past President of the Texas Diversity Council, Past VP of the National Diversity Council, and Past Board Chair of the Asian Chamber of Texas.
Some of her accolades include the National Institutional Excellence Award of the National Organization of Chinese Americans, the Distinguished Alumna Award of the Tarrant County College in Fort Worth, and the Power of One Award of the DallasHR in TX.
At UNM-Valencia, Dr. So is the 2018 Teacher of the Year and a former Division Chair of the Social Sciences Division. Her other accomplishment includes the Criminal Justice 3+1 Articulation Agreement with Lewis University-Albuquerque and the campus-wide Scholarship of Teaching & Learning (SoTL) Reading Club that she launched. In 2022, the Division of Student Affairs at UNM-Albuquerque recognized her for her work with students with the UNM Pack Partner Louie Award.
As a non-native English speaker and a non-traditional college student, Dr. So has developed a passion in mentoring students/professionals and raising one's cultural competence of those who look and speak differently. Currently serving on the American Diversity Report's Advisory Board, Dr. So also mediates at the Bernalillo Metro Court and answers the crisis/suicide hotline for a local crisis center.